Supervisor jobs in London - 1 job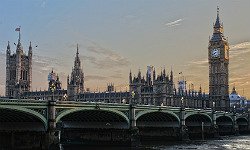 London is the bustling and buzzing capital of England and a go to destination for foodies so there are lots of catering jobs in London! London has everything a gastronomic person could want from Pop up street food to Michelin stared restaurants it's all here! Indeed currently, there are 70 Michelin starred restaurants in London - nine restaurants earning two stars and three earning the maximum three Michelin stars. Check out our latest catering jobs in London and do upload your catering CV as we are ALWAYS in need of talented catering job candidates.
Supervisor – Central London – Delicatessen – Daytime Only
Supervisor Jobs
|
Area:
London |
Salary:
£25K - £30K
Job Spec: Our client a local favourite upmarket daytime-only eatery serving gourmet dishes, British-focused breakfast and daily specials, plus posh deli foodstuffs is now looking for a Super...