Pastry Chef jobs - 2 jobs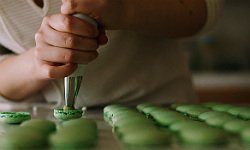 What is the role of a Pastry Chef? Pastry Chef's are responsible for supervising the daily operations of the bakery and pastry sections of a kitchen. Their role requires understanding and utilisation of modern and traditional techniques to prepare sweet and savoury goods, including pastries, cakes, cookies, pies and breads.
AGENCY CHEFS NEEDED – Up to £22 Per Hour
Pastry Chef Jobs
|
Area:
Central London |
Salary:
Job Spec: Chefs needed - Immediate start – Great pay rates - Basic experience required – Flexible work and weekly pay Work for the best restaurants, hotels, clubs, pubs, and bars acro...
Catering CVs!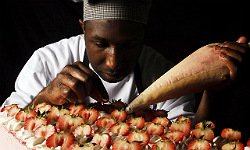 We Need your CV!
Are you considering a career move in Catering? We are constantly seeking great Catering CVs