Commis Chef jobs - 2 jobs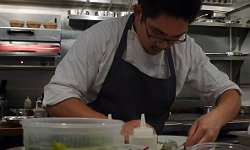 What is the role of a Commis Chef? A Commis Chef is a basic chef in larger kitchens who works under a Chef de Partie to learn the section's responsibilities and operation. This is usually a chef who has recently completed formal culinary training or is still undergoing training.
AGENCY CHEFS NEEDED – Up to £22 Per Hour
Commis Chef Jobs
|
Area:
Central London |
Salary:
Job Spec: Chefs needed - Immediate start – Great pay rates - Basic experience required – Flexible work and weekly pay Work for the best restaurants, hotels, clubs, pubs, and bars acro...
Commis Chef – Private Dining Club – Kensington – Sunday off
Commis Chef Jobs
|
Area:
Central London |
Salary:
£20K - £25K
Job Spec: Our client a Private Dining Club in Belgrave Square/Kensington is now looking for Commis Chef The Commis Chef will be working within a team including 10/12 Chefs and preparing F...
7 Tips To Those Wanting To Develop Their Career As a Chef
If you want a career as a successful chef, take a look at our
7 tips that will help you drive your chef career forward
.