Supervisor jobs in Central London - 1 job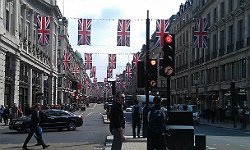 Central London covers and includes The City and the West End as well as incorporating little villages like Bayswater, Notting Hill and Kilburn. Central London's food scene goes from much loved brands to fabulous fine dining with amazing views of the City's skyline.
Supervisor – Central London – Delicatessen – Daytime Only
Supervisor Jobs
|
Area:
Central London |
Salary:
£25K - £30K
Job Spec: Our client a local favourite upmarket daytime-only eatery serving gourmet dishes, British-focused breakfast and daily specials, plus posh deli foodstuffs is now looking for a Super...