The advantages of using a specialist Catering and Hospitality recruitment agency
Why use a Catering and Hospitality recruitment agency? Are you finding it harder and harder to recruit good quality Catering and Hospitality staff that have the right skill set and are reliable? You're not alone, with a growing need for catering and hospitality staff and less and less seeming wanting to enter the industry, Catering and Hospitality recruitment can be a real uphill struggle which doesn't just cost you time, it costs you money.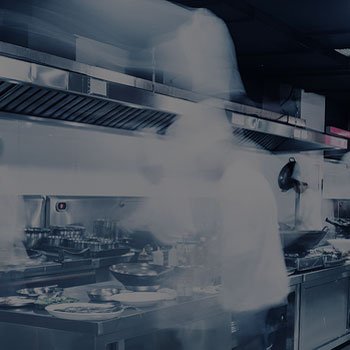 So what is the solution? More and more restaurants and hotels are turning to Catering and Hospitality recruitment agencies like ourselves, a specialist Catering and Hospitality recruitment agency to assist them in finding and hiring the best candidates on the market. By doing so, they're getting some exceptional and unique benefits.
The benefits of using a specialist Catering and Hospitality recruitment agency are:
1. We don't just save you time, we save you money too
If the Catering and Hospitality job you are advertising is particularly attractive, then you could receive a large volume of applications, the majority of whom will almost certainly be unsuitable. That means finding the better candidates is a case of wading through the volumes of applications, time better spent running your own kitchen or restaurant! At West One recruitment agency, we've got the in-house capability to deal with such issues which means you can go ahead and get along with what you are good at. Then, instead of being presented with a pile of unsorted CVs you'll get a handful of high quality CVs from candidates who possess the skills, qualities and experience you require. That's a lot easier isn't it?
2. We're up to date and utilise the latest recruitment techniques and technology
Just as hospitality and catering are developing all the time, so is recruitment. That means unless you pay particular attention to the recruitment industry, you'll probably be unaware of how recruiting effectively has changed over the years.
Do you know which of the hundreds of catering and hospitality job boards will be most effective for your vacancy?
Do you know how to use social media effectively in a job search?
Do you know where catering and hospitality candidates are searching for jobs and how best to connect with them?
Because we do this day-in-day-out, we can answer YES to every one of those questions which means we can ensure we can recruit for you in a highly effective and targeted manner.
3. Our processes are speedy, thorough and rigorous
Whilst catering and hospitality recruitment used to be relatively straightforward in the past, there are more and more pieces of legislation that hiring businesses need to comply with. That means as well as offering reference checking, our processes will ensure that candidates have the right to work in the UK through our rigorous eligibility and background checks.
4. We have access to 'passive' candidates
Do you know what 'passive' candidates are? Passive candidates are those highly skilled people who aren't actively looking for a new catering or hospitality job, but would certainly consider it if the right opportunity presented itself to them. We're at the very heart of the catering and hospitality industry in London, which means all of our consultants are continually networking and meeting people in a whole range of jobs. These 'passive' candidates, because they're not actively trawling the internet for job opportunities are invisible to restaurants, hotels and general recruiters, which means our access to them is priceless.

These are only some of the advantages of using West One as your Catering and Hospitality recruitment agency. Just give us a call or email us and we will be delighted to discuss your recruitment requirements.