4 Ways To Improve Your Catering and Hospitality Recruitment Processes to Attract Quality Candidates
Are you struggling to attract quality Catering or Hospitality candidates? Below we take a look at 4 ways to improve your Catering and Hospitality recruitment process to ensure that you start attracting the best candidates.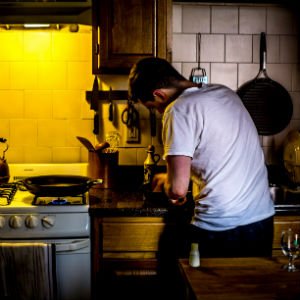 1. Be Open Minded
You may have a very good idea of the exact sort of catering or hospitality candidate you want to fill your vacancy. However, sometimes it can pay to open up your mind and look a bit wider and be a bit more flexible with your candidate specification. The fact is that in the hospitality industry, there is a major skills shortage which means there isn't an abundance of candidates that will fill every criteria of a stringent candidate specification. If for example, you find yourself insisting on 5 years' experience as a Head Chef but are struggling to find the right candidate, think about looking at candidates with a little bit less experience. Whilst they may have a couple of years less experience than what you want, you may find that what they lack in this respect they more than make up for in other aspects such as in drive, determination and innovation.
2. Choose the right catering/ hospitality interview manger
When you have a shortlist of catering or hospitality candidates to interview, have you thought about who is to interview them? Choosing the right person to interview candidates is essential in getting the right member of staff for your restaurant or hotel. If you're a large organisation, then you may have a HR department that do all the interviewing but it is always useful to have your new candidates meet the person they will be working under. What HR think will work in a candidate is not necessarily what will work on the ground. You may even want to consider a staged interview process with different interviewers in each round.
3. The importance of personality
Hospitality is an industry in which personality is at the core. For those front of house, a friendly warm and engaging personality is essential to give customers the awesome customer service that they expect. For chefs, it's all about strength of personality. Things can get tough in the kitchen and the very best chefs have the sort of personalities that can take anything life throws at them. Therefore, as part of your recruitment process, don't just focus on skills, qualification and experience, focus on personality too. It's crucial in hospitality and by doing so should see you find some excellent candidates that may not otherwise have done.
4. Pay for a trial shift
"The proof is in the pudding" is an apt phrase for catering and hospitality recruitment because you can screen CVs, interview and skill check as much as you like, you'll only ever get a real view of someone by seeing what they are like working in real life. Trial shifts are common and candidates are expected often to work for free for a couple of hours to showcase their skills. However, we recommend that trial shifts should be paid if you can. Just as better salaries tend to attract better candidates, so do paid trial shifts. For the sale of a few pounds, it's an easy way to attract and check out quality candidates.