The Rise in Popularity of Pan-Asian Restaurants
Asian food has been a staple of British life since the 1950s and 1960s. The two dominant cuisines, Indian and Chinese are found in both takeaway and restaurant form in virtually every corner of the UK. However, during the last major recession, both Chinese and Indian restaurants were amongst the hardest hit and whilst they both still remain immensely popular across the country, tastes are changing, with traditional Chinese restaurants now having to compete with an increasing number of pan-Asian restaurants. London in particular has seen an explosion of these in recent years.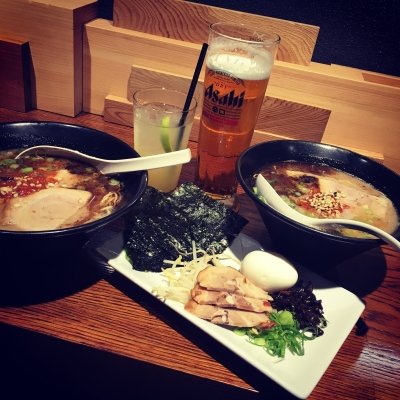 A recent survey by oriental grocer Wing Yip has shown that a surge in the opening of more modern Oriental restaurants has driven a huge increase in the consumption of Asian cuisine, with 80% of those who eat Asian food doing so in restaurants. The growth of pan-Asian style restaurants is illustrated too in the report, with the most popular Asian dishes in the UK being:

Sweet and sour chicken (Chinese)
Thai green curry (Thai)
Sushi (Japanese)
Ed Farrell, co-founder of London's The Duck Truck puts the growing popularity of Oriental cuisine down to its continuing evolution. "Operators in the Oriental market are really challenging flavours and mixing things up, getting you thinking about combinations that you wouldn't think should go together."

London is at the very forefront of this Oriental food revolution with the capital being the multi-cultural hub and the focal point of the vibrant UK restaurant market. Head chef at Bone Daddies Tom Moxon says: "London provides a dense customer base of well-travelled consumers, actively seeking out these newer, more exotic foods – and where London leads, the UK's other large cities are never too far behind."

Kanada Kazuhiro of London's Kanada-Ya Ramen restaurant agrees: "Brits are spoilt for exceptional versions of all cuisines, blended or singular, and Oriental is definitely at the heart of this."

5 of the most exciting pan-Asian restaurants in London
London is full of amazing pan-Asian restaurants, below we list 5 of the most exciting.

SexyFish
Berkeley Square House, London W1J 6BR
SexyFish is one of the most exciting Asian restaurants to open in London and is situated in Berkeley Square, Mayfair. Specialising in Asian fish and seafood, it is fast becoming one of the most popular restaurants in London.

Bo Drake
6 Greek Street, London W1D 4DE
Bo Drake not only combines the flavours of East Asian, it also incorporates slow cooked barbecue methods from the Americas and Europe. One of the most exciting restaurants open in London.

Cocochan
38-40 James Street, London W1U 1EU
Situated on London's bustling James Street, Cocochan serves a range of exciting interpretations of Thai, Japanese, Chinese and Indian food.

Crazy Bear
26-28 Whitfield Street, London W1T 2RG
Voted Best Restaurant by the London Lifestyle Awards, Crazy Bear is one of the capital's best loved pan-Asian restaurants offering a wide variety of exciting and flavoursome dishes.

Novikov
50 Berkeley Street, London W1J 8HA
Novikov's Asian restaurant evokes the atmosphere of an Asian food market and the menu features exciting and novel flavour combinations that are inspired by Chinese and pan-Asian cuisine.