5 Traits To Cultivate To Make the Leap Into Hospitality Management
Whatever role you have in the hospitality industry, you have almost certainly thought about at some point about moving up the ladder into management or higher management. The hospitality industry is currently crying out for good management candidates but that doesn't' mean just anyone can walk into a management job. It's important that as well as some relevant experience, you have the personal qualities that are crucial to being a good hospitality manager. Below, we look at 5 of the most important.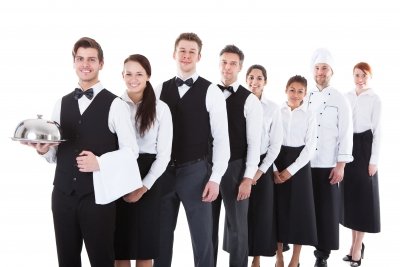 Innovation
"Don't just play the game, change the game". This quote maybe a little bit strong but it gets across the notion that you're not just there as a manager to carry on doing the same old things. Successful hospitality managers look at what is working and what isn't and set out to improve things. It's not about change for changes sake, it's about continually striving for the best and continually asking 'is there any way we can do this better?' If you're not asking this question regularly, you're guaranteed your competitors are…
Self-Discipline
Self-discipline is crucial in all forms of hospitality management. Even for junior roles, you may have an enormous amount of time when you are unsupervised by higher management and left to get on with leading and motivating your team. This means that you can't rely on someone else cracking the whip and driving you and your team forward, the responsibility rests with you.
Delegation
You can have every trait of a successful hospitality manager, but if you can't delegate, you will struggle to succeed in your career. Why? Because if you can't delegate, you are limiting your operational effectiveness. It's so tempting for new hospitality managers to try and do everything themselves but ultimately that will end in failure. Learn to trust the members of your team and let them do their job to the best of their abilities
Being a 'People Person'
Hospitality is the ultimate 'people person' industry and if you cannot connect with your customer and staff in a friendly and positive way, then you're not going to last long. As a hospitality manager, you could be talking to chefs one minute, a high flying businessman customer the next minute and then interviewing school leavers for kitchen assistant positions. It's vital that you have the people skills to work with and communicate with people from all walks of life.
Lead by Example
Good hospitality leaders all lead by example. Being positive and always providing outstanding customer service, it is vital that you staff look up to you as someone who always does the right thing. How can you expect people to follow your instructions if you aren't as hard working or as conscientious as them? Being willing to 'pitch-in' when needed is a vital skill and one that will see your status rise in the eyes of your workforce.
If you are looking to make the move into any form of hospitality management in some of London's finest hotels and restaurants then get in touch with us today.