5 Key Skills Required to Work Front of House
It may be the chefs that seem to get all the glory in the restaurant trade but have no doubt about it, those working front of house are just as important to a restaurant's success. It can take a special sort of individual to excel in a front of house career, do you think you have what it takes? Below we look at 5 key skills required to work front of house.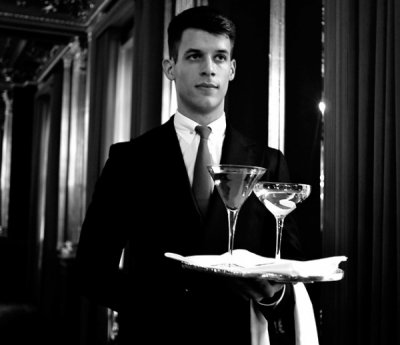 Delighting your customers
If you are working front of house, whatever your role, you are the public face of the restaurant. Just as much as the food and drink on offer, they'll base their experience of their meal on how they were treated. That means you need to make every customer's experience a special one, giving them the very best service with a friendly smile where nothing is too much trouble.
Listening
Listening is a key skill in all front of house roles. We're not just talking about the ability to take down an order, it's so much more than that. People may ask your advice on what to order, they may have certain concerns or questions. It's up to you to ensure that you listen to these carefully, understand them and provide the right advice, guidance or answers as appropriate.
Organisation and prioritisation
Front of house, especially if it is a waiting on role is the ultimate in multitasking. Looking after a variety of tables with a whole host of different customers all at different stages in their meal, as well as it being vital to be organised, it also calls for the ability to prioritize. You cannot be in two places at once so it's essential that you are able to prioritize effectively enabling you to work as efficiently as possible. This will ensure your customers get the very best dining experience.
Knowledge
As the public face of the restaurant, whether you are working behind the bar or waiting on, you're the person that customers are going to ask when they have a query, question and concern. If you want to give your customers the best possible experience it is your job to ensure that you are able to help them. You should know your menu inside out, daily specials and the wine list. You may also be asked about more mundane things such as the nearest tube station or recommendations of local late opening bars. Having the knowledge of these types of things is crucial in giving your customers the best experience you can.
Patience
However good a service you give front of house and however much care you take over every customer, it's inevitable that occasionally you'll get an awkward customer. However much they may be in the wrong, however much they may wrangle you, it's your job to have the patience to deal with them in a professional manner.
Do you have the required skills for a career in front of house? Whether you're an experienced individual or someone who is embarking on their first steps in the catering industry, here at West One we have some of the best front of house jobs in London.