Catering Jobs in Kent - 1 job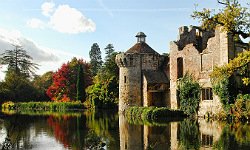 Looking for catering jobs in Kent - Kent is one of London's surrounding counties. Currently there are two restaurants with Michelin Stars in Kent: The Sportsman in Whitstable and the West House in Biddenden. In addition there are many more gastropubs and restaurants rated in the Michelin Guide. If you're looking to relocate to Kent with your next catering job move, Kent has beautiful beaches, stunning castles and exciting culture.
Sous Chef 2AA Rosette Gastro Pub £30k
Catering Jobs
|
Area:
Kent |
Salary:
£30K - £40K
Job Spec: Sous Chef Job - £30k 2AA Rosette Gastro Pub I am currently looking for a Sous Chef to work for an award winning Gastro Pub in Tunbridge and Wells. As a Sous Chef you will re...