Junior Sous Chef jobs - 1 job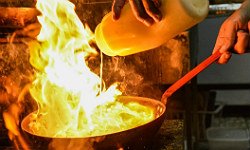 What is the role of a Junior Sous Chef? The key role of a Junior Sous Chef is to assist the Sous Chef and oversee the running of a kitchen, including food preparation and staff management. The Junior Sous Chef will be responsible for resolving any issues and ensuring the kitchen runs smoothly in the absence of the Head Chef.
Junior Sous Chef Mediterranean Restaurant up to £29k
Area:
South West London, London |
Salary:
£25K - £30K
Job Spec: Junior Sous Chef - Mediterranean Restaurant - up to £29k Our client is recruiting for an experienced Junior Sous chef who will join an amazing and newly opened Mediterranean Re...
Catering CVs!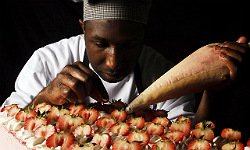 We Need your CV!
Are you considering a career move in Catering? We are constantly seeking great Catering CVs