Catering Jobs in East London - 2 jobs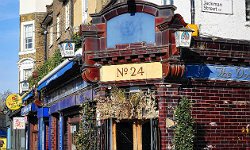 The East End of London consists of many small and quite distinct neighbourhoods which makes the East End a destination for those looking for somewhere to go that is completely unique and away from the usual culinary offerings. Housing many a pop up/street food concepts as well as housing some of the best Asian offerings in one area and the best Fish n Chips literally around the corner. The East End is the place to go when you are after something different both food wise and atmospherically.
Head Production Chef Hackney £40k Production Kitchen
Catering Jobs
|
Area:
East London |
Salary:
£40K+
Job Spec: Our client, a chain of artisanal shops and cafes with a fine dining restaurant in Hackney are looking for a Head Chef to join their production kitchen in Hackney, East London. T...
Chef de Partie Bow Gastro Pub £26.5k
Catering Jobs
|
Area:
East London |
Salary:
£25K - £30K
Job Spec: Sous Chef - Modern British Gastro Pub and Dining Room - Modern Seasonal British Menu and Daily Specials- £26,500 We have a fantastic opportunity for a talented and passionate S...
How to Make Yourself Stand Out as a Job Candidate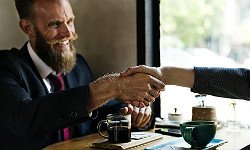 Here at West One, we work with some of the best venues, from Michelin Star restaurants to 5* hotels. Here's some helpful advice on how to make yourself
stand out as a star job candidate