Commis Chef jobs in West London - 1 job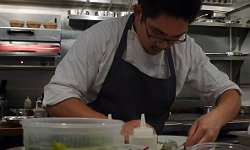 What is the role of a Commis Chef? A Commis Chef is a basic chef in larger kitchens who works under a Chef de Partie to learn the section's responsibilities and operation. This is usually a chef who has recently completed formal culinary training or is still undergoing training.
Food Packer Job
Commis Chef Jobs
|
Area:
West London |
Salary:
£15K - £20K
Job Spec: Food packer Job - Ealing We have a great opportunity for a passionate and hardworking Food packer who will join our client a production kitchen in North Acton. As a Food pack...