The Dos and Don'ts of a Catering Interview
If you're looking to land a hospitality / catering job that you really want, then your interview performance is crucial. How you present yourself and how you answer questions will make or break your chances of landing the role, so take a look at our interview dos and don'ts….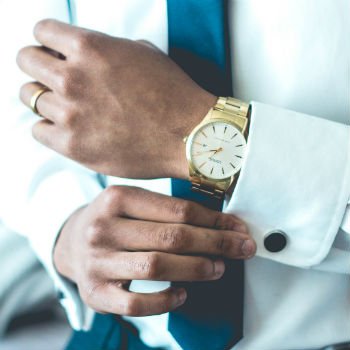 Do:
Dress smart
This goes without saying for any interview. Depending upon the exact role that you are applying for and the type of establishment it is at will affect your choice of attire. However, you should always be smart as this is expected.
Be punctual
There really is no better way to give yourself the least possible chance of getting a job than turning up to an interview late. For catering and hospitality jobs, punctuality is absolutely crucial so you need to demonstrate this in your interview.
Listen!
One of the biggest mistakes people make in an interview is not to listen to the interviewer. This can often be down to nerves. Fully listening to your interviewer's questions will enable you to understand them and answer them so much better.
Make eye contact
There's something somewhat disconcerting about someone who doesn't make eye contact. In an industry like hospitality that requires fantastic people skills, failing to do so will almost certainly harm your chances of securing the job. Be confident and look your interviewer in the eye and you'll give them a great impression.
Ask questions
Interviews are a two-way process. They may be looking to select a new candidate but you are selecting a new job so you need to know the answer to certain queries. Having the confidence to ask insightful questions will always impress an interviewer.
Be enthusiastic
It's amazing that some people who really want a particular hospitality / catering role fail to portray this in an interview. Employers want employees who want to work for them, so don't be afraid of letting them know you really want the job.
Be the solution!
You should think of your interview not as the chance to show them why they should employ you but to make them think that they have to employ you. If you've carefully read the hospitality / catering job description and the criteria for the role, you should use your interview to tick off each and every one of these points.
Don't:
Make negative comments about past or present employers
It's simply bad form to be negative about your current or past employer. Doing so brings a negativity to your interview where in fact you should be looking to make the whole experience as positive as possible. If there are reasons why you want to leave your current employer simply frame them in a different way such as that you're looking to expand your skillset or are looking for a new challenge.
Interrupt your interviewer
Being enthusiastic is good. However, if you get a little bit too enthusiastic it can be a bad thing, especially if you start interrupting your interviewers question because you're so desperate to provide a good answer. Be enthusiastic but try to remain calm too.
Be economical with the truth
You must be truthful in an interview. Trying to deceive your interviewer may help you in the short term but you will almost always get caught out at some point. The London hospitality scene talks and if you get found out you could soon find yourself struggling to land the better roles at London's best establishments.
Be too keen to talk about salary, holidays and bonuses
Of course these things are important, but don't be too keen to talk about them too soon at your interview. Questions about these things should be raised towards the end of your interview if they've not already been dealt with by your interviewer.
Panic
If you fail to answer certain questions well, don't panic. There is no such thing as a perfect interview so don't dwell on it, be confident and carry on. If there's something you think you have failed to get across then you can always say something at the end of the interview.
Answer questions with a simple "yes" or "no"
Answering questions just with a yes or no is a real conversation killer. You should always try to expand on these and give a well-rounded, well considered answer.