How to Ensure Your Trial Shift is a Success - Chefs Trial Shifts
It's always good when a restaurant offers you a trial shift. It enables you to show off your skills and also lets you see if the restaurant is suitable for you and your career ambitions. What is a trial shift? A 'trial shift' is a way of trying out a potential new employee before an employer offers them a job. After a job interview, many restaurants and hotel kitchens, ask potential chefs to work a 'trial shift' to see if the chef is up to the job. Some employers do not pay workers for a trial shift and for a number of trial shifts. In the UK, voluntary trial shifts aren't illegal, however, this could soon be banned under new proposals put forward by MPs.
Just as you put a lot of preparation time into an interview, it's also crucial that you do the same for your trial. Here's our advice to make sure your trial shift goes well and secures you the job.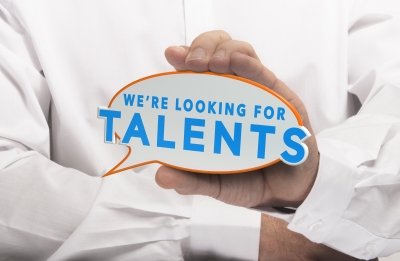 1. Can't make a Trial Shift? Let your agency know!
If for whatever reason you can't make your trial shift then let your agency know at the earliest opportunity. The earlier you do so, the better the chance we'll be able to arrange another one. Leave it to the last minute and chances are we won't and you'll lose out on the opportunity. Therefore, do everything you possibly can to ensure you can make your trial shift. Check and double check any public transport details and ensure you set off in plenty of time.
2. Be smart and presentable
Most restaurants will provide uniforms but it's important that you turn up looking clean and smart. Ensure that your nails are clean and neatly trimmed, leave the gym at home and try not to wear strong perfume or aftershave.
3. Be early
You should know this already, but don't be on time, be early for your trial shift. You need to be ready to run your station at the exact time you're supposed to, so that means getting there in plenty of time to enable you to get ready and prepared to make the most of your opportunity.
4. Do your research
Nearly every restaurant in the country has their menu online so familiarise yourself with it before you begin your trial shift. Paying attention to small details like this can often be the difference in getting the job or not as your making life that little bit easier for your prospective employer.
5. Be humble
However good you think you are and if you think that certain things could be done better, it's probably best to keep it to yourself during a trial shift. All chefs and restaurants have their own way of doing things and you're there to demonstrate your skills and experience. If you get the job and you've worked there for a period of time to assess how they do things, that's the time to start making suggestions, not before.
6. Work hard during your Trial Shift
This goes without saying, but be prepared to work hard. Your new so get your head down and work your socks off at the best of your ability. You may have had certain chef privileges in your old job but you're the new starter here so simply accept every task that is given to you.
7. Be friendly
Whilst you need to get your head down and work, you also need to come across as friendly and sociable. A service is a team effort so it's always going to go in your favour if you're easy to get along with.
8. Take the initiative
There may be times that things get so busy that you have nobody to ask questions in which case you need to take the initiative and use your experience to work out what is best to do. There may also be quiet times where you may not have much to do. In this case, you should take the initiative and find something to do. You should already know that there is ALWAYS something to do in a busy kitchen.
9. Do your best in your Trial Shift and, try to relax
At the end of the day, all you can do is do your best. If you follow our tips above you'll give yourself the best chance of doing well in trial shift and, landing the chef's job!