Sushi Chef jobs in London - 2 jobs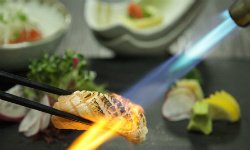 What is the role of Sushi Chef? Sushi Chefs are trained in Japanese cuisine and prepare different kinds of sushi rolls most commonly in specialised sushi restaurants. Sushi Chefs are also responsible for preparing sushi and sauces, selecting ingredients, storing food, maintaining supplies, creating menus, training staff, and designing sushi plates.
Sushi Chef – Fine dining Japanese restaurant – West London
Sushi Chef Jobs
|
Area:
London |
Salary:
£30K - £40K
Job Spec: Our client a fine dining 80 seats restaurant serving Japanese - Izakaya & Sushi cuisine in a contemporary setting is looking for a Sushi Chef. Working 7 shifts per week over 5 d...
AGENCY CHEFS NEEDED – Up to £22 Per Hour
Sushi Chef Jobs
|
Area:
London |
Salary:
Job Spec: Chefs needed - Immediate start – Great pay rates - Basic experience required – Flexible work and weekly pay Work for the best restaurants, hotels, clubs, pubs, and bars acro...
The Rise in Popularity of Pan-Asian Restaurants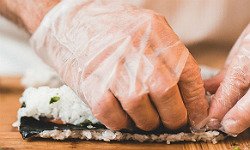 A recent survey by oriental grocer Wing Yip has shown that a surge in the opening of more modern Oriental restaurants has driven a huge increase in the consumption of Asian cuisine, with 80% of those who eat Asian food doing so in restaurants...
find out more