Restaurant Manager jobs - 1 job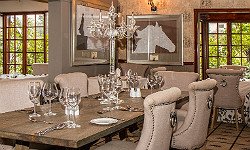 The Restaurant General Manager is the "eyes and ears of a restaurant". The Restaurant General Manager usually manages the business for the owner, coordinates and supervises all the activities of the restaurant. He is responsible for the financial management, due diligence and compliance, payroll, human resources, inventory, ordering, maintenance.
The duties of the General Manager vary according to the type of restaurant he runs...
Assistant Restaurant Manager – Bond Street – Branded Experience
Restaurant Manager Jobs
|
Area:
Central London |
Salary:
£10 +
Job Spec: A small but trendy Lebanese restaurant in Bond street is looking for a Supervisor/Head Waiter looking to take the next step in their career. Working alongside the Owner with the...