Hotel & Restaurant Receptionist jobs - 2 jobs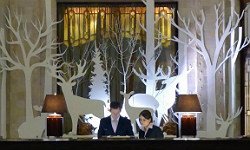 The Receptionist / Host works directly near the entry way and greets customers as they enter and leave. Depending on the type of establishment, the Receptionist can also be in charge of the cloakroom, the switchboard or other tasks related to the reception of customers - taking reservations, answering phones, showing customers to their seats, and providing menus to guests.
SENIOR RECEPTIONIST £17K 5 Star Hotel
Hotel & Restaurant Receptionist Jobs
|
Area:
Berkshire |
Salary:
£15K - £20K
Job Spec: SENIOR RECEPTIONIST - £17,000 LIVE IN ACCOMMODATION My client is an independent five star hotel with contemporary, luxurious interior and well equipped bedrooms. They are...
Amazing Restaurant Receptionist Mayfair!!!
Hotel & Restaurant Receptionist Jobs
|
Area:
London West End |
Salary:
£20K - £25K
Job Spec: Restaurant Receptionist Mayfair £23k/year, paid every 2 weeks!!! Great team, lovely atmoshere and amazing food!! We are currently working on behalf of one of the most amazing v...
Front of House CVs!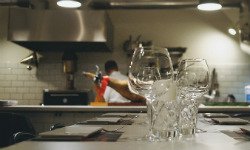 We Need your CV!
Are you considering a career move in Hospitality? We are constantly seeking great Front of House CVs