Has Catering Training Changed for the Worst in Recent Years?
Here at West One, we're in a good place to assess the state of the UK's catering and hospitality industry. With all of our consultants and staff having extensive frontline experience of working as qualified chefs, hospitality staff and management, we often discuss how things are changing in the industry.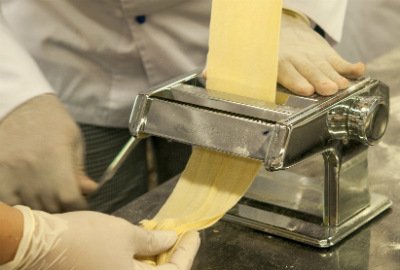 One of the more common themes is the subject of training and sadly, how it is worse now than it ever has been. In the words of our Business Manager Richard Neilson:
"When I did my chef training, myself and other students had to complete an Apprenticeship. I did 2 years at college for City & Guilds 706 1 & 2, then I did NVQ's in the workplace so I've had experience at both.
People would then work as a Commis Chef for about two years before gradually working their way up the ladder from there. These days however, things have changed. Now not so many people want to study at catering college. Even those that do NVQs, that in some cases aren't assessed properly and move up the ladder far quicker than people did in the past. This is not usually because of talent, sadly it's usually due to staff shortages and money saving.
Recently, we've had instances of Commis Chefs with no qualifications and just six months' restaurant experience demanding Demi Chef positions and £20k+. We declined to help, our reputation is everything to us and we want our clients to know they are getting their money's worth, which they certainly would not with such candidates. It was surprising to hear that a well-known restaurant was happy to offer him a Demi Chef position and more than £20k per annum."
It is a subject that Gordon Ramsay has talked about before, attacking the new NVQ system in comparison to the more favourable apprenticeship and City and Guilds route.
"It is a horrendous format, and having gone through it they couldn't be any further away from becoming a chef," he says. "What's arriving on my doorstep after graduation is half who don't even know if they want to become chefs. Where's the want? Where's the hunger?"
It is clear that the catering training in the UK needs to improve. Whilst there are some catering colleges that are turning out well qualified students who are an asset to the industry, many aren't. The other problem is that they are not attracting large numbers of people into the industry in general, with some students preferring to forego catering college altogether. Whilst there is nothing better than 'on-the-job' experience, catering colleges have a critical role in teaching people the fundamental skills and qualities needed for a successful career as a chef.
It is a subject that Marco Pierre White has touched on in the past. Leaving his own catering college because he was 'bored rigid', he went down the apprenticeship route and is proof of what apprenticeships can do for young people.