Employers: Why you should act now to beat the summer recruitment rush
In London, the hospitality industry often sees an increase in its recruitment needs during the summer months. As the influx of visitors to the capital increases every year, so does the need for hotels, restaurants and other establishments to have quality and reliable staff to service their customers.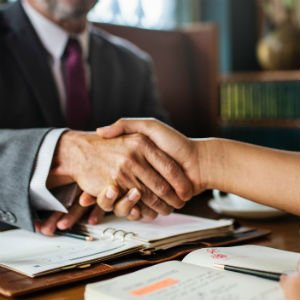 Unfortunately, however, the hospitality industry is also suffering from both a skills crisis and a recruitment crisis. There are far fewer people now entering the industry than ever before and many hotels and restaurants are finding it increasingly difficult to find staff with the correct skillsets. Utilising a specialist hospitality and catering recruiter can obviously help with this situation, but businesses need to start being more proactive about recruiting and planning ahead more.
Are you recruiting reactively?
Every year, we help countless numbers of hotels and restaurants who have come to us in desperate need of skilled and experienced staff in a hurry. It may be that they've misjudged the amount of new business that summer will bring or a couple of key members of staff have suddenly decided to leave the business. Often, they've at first tried to deal with this themselves, which means they went and did the following:
Write a job description
Found suitable places to advertise the position
Waited for applicants
Sorting through the piles of applications
Interviews
Shortlisting
Second round of interviews
Background checks and referencing
Meeting with colleagues to discuss candidates
Make job offer
Wait for candidate to work out notice
New candidate starts
Think about how long the above process takes. It could easily take weeks if not months (especially if they're working out a four week notice period). During that time, the hotel or restaurant in question is struggling to cope, service levels could be affected which in turn can affect profit. So, is there a better solution?
Start recruiting proactively!
Too many restaurants and hotels these days are hiring reactively. That means they are forced to begin and entire recruitment process each and every time a member of staff leaves. But did you know that the most successful establishments do things differently? They take a much more proactive attitude to recruiting and work with specialist recruiters like ourselves to minimize the impact staffing changes have on their business. We work with these hotels and restaurants in a number of ways:
We get a thorough understanding of their business – Finding out the key roles in the organisation and then fully understanding what they comprise of. This enables us to come up with job descriptions for each role that maps out the required skillsets, experience and qualifications.
Even though they may not currently be recruiting, as we go about the course of our business we can make a note of potential candidates for that business should they be required in the future.
When a vacancy does arise, instead of having to go through the whole time consuming recruitment process, they simply give us a call and we can have a highly suitable shortlist with them in no time. And because we reference and do background checks on all our candidates, there are very little delays in getting them in for interview and starting work if successful.
So if you think you could be struggling for staff in the summer months (or even if you don't), get in touch with us today. Stop hiring reactively and start being proactive, you'll soon see the benefits this brings.