Employers: How to Make the Most of Your Recruitment Consultant
Whether you are new to using the services of a recruitment agency to fill your role or you are an experienced user, have you ever considered if you are making the most of your recruitment consultant? Below we take a look at some ways you can maximise your relationship with your consultant and ensure you are getting unbeatable value for money.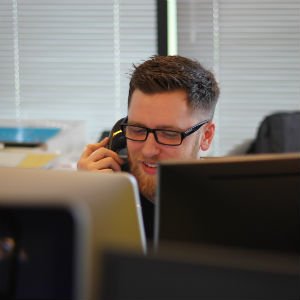 Job specifications
Perhaps the most crucial factor of making the most of your recruitment consultant is the job description of the vacancy you're looking to fill. Undoubtedly you will have a very specific idea of the skills, qualifications and experience you require from your new hire so don't be afraid to ask for them, the more specific the better. If you use generic job descriptions to save time then you're just making the whole recruitment process more difficult and more drawn out. Ensure that your job description covers the following areas:
Job title
Location (be specific)
Type of employment (full-time/part-time etc)
Hours/shifts (days/nights, set hours, split shifts, flexibility required etc)
Main duties, responsibilities and objectives
Is there a chance to develop in the role?
Essential skills/qualifications/experience required
Personality traits
Salary and benefits (clearly set out inc. tips policy if applicable)
Don't think of your job description as simply a list of the things that you want, you should write it in a way that sells your job to the right sort of candidates you require. If you want the very best then you're likely to be fighting with your competitors for them, so be specific and sell the role. If in doubt, call your consultant. We're happy to take the time to work with you on a job description because we recognise the fundamental importance of it.
Respond quickly
In your dealings with your consultant, it's vital that you respond as quickly as you can. Whether it's about arranging an interview time or for feedback after an interview, the fact is that in the London hospitality sector, good candidates don't hang around. Restaurants and hotels across the city are crying out for quality staff so if you have the chance of securing one, you need to act in a timely manner.
Give feedback
Following receiving a selection of CVs or a round of interviews, it's important that you give your consultant feedback. This sort of information is crucial in enabling the consultant to give you an even better service and will help them understand more about the unique nature of your business. Candidates always want us to feedback on how they performed at interview and it's only fair, so it's always appreciated if you let us know how they did so we can feed it back to them. They may not be suitable for your role but your feedback could be crucial in helping them improve and taking the next step in their career.
Consider exclusivity
Some employers think that by advertising their vacancy with several recruiters ensures that they will get a wider selection of talent applying for their roles, especially in industries like hospitality where there is a skills crisis. However, this isn't strictly correct and you're just likely to end up with a pile of duplicate CVs and a list of consultants to respond to. Working exclusively with one agency gives both you and your consultant the time to get to know your exact needs and can ensure that you get a select number of high quality CVs in a timely manner.