Don't struggle with restaurant staffing over summer
Summer can be an extremely busy time for restaurants in London. With millions of tourists flocking to the capital, most will want to experience the fantastic food on offer in London, one of the gastronomic hotspots of the world. However, this can also place a severe strain on your restaurant, especially in terms of staffing. Losing a chef or waiter for just a few days thanks to illness, injury or holiday can really put you up against it but it needn't be a struggle. Here at West One, we're here to help and we have one of the largest databases of highly experienced hospitality and catering staff all of whom have been subject to stringent background checks.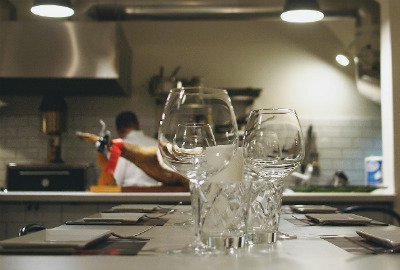 Why not give us a call to discuss what you might require? The more we can understand about you and your business, the better and should you ever need to use us, we can supply you with experienced staff who can hit the ground running.
Flexibility when you need it regardless of the role
Here at West One, our candidate database is extensive and is continually being updated with more and more highly experienced candidates in a variety of hospitality and catering roles. In the kitchen, we have everything from kitchen porters to executive chefs who have worked at a range of establishments such as Michelin Star restaurants, gastropubs, private members' clubs, pop-ups, branded restaurants and events caterers. In terms of front of house staff, we have waiting staff, bar staff, baristas as well as a plethora of supervisory and management positions. All of these staff have gone through rigorous interviews and background checks and can hit the ground running in your restaurant.
Temp staff are great for pop-ups!
London has always been one of the most dynamic and creative gastronomic cities. Even the high London rents haven't quelled this desire to evolve which is why we are seeing more and more pop-up restaurants across the city. These short term temporary establishments are perfect for up and coming chefs to showcase their work and reach a wider audience, maybe even gaining investment for a more permanent venture. However, staffing such pop-ups can be difficult which is where West One comes in as the recruiter of choice for pop-ups in London. Summer will see pop-ups spring up across the city and we are here with highly experienced temp staff to help you make it a success.
Temps can become great permanent staff
Using temp staff across summer is not only a great way of seeing you through the summer months when staffing can be difficult, it's also a great way of finding permanent staff. With London and the UK in general suffering from a catering recruitment crisis, getting the right staff can be a real bind. Taking temp staff on however from West One is a great way of finding more permanent staff, think of it as being a bit like a working interview! It's efficient, cost-effective and virtually risk-free!
Get in touch today if you would like to discuss how West One temps can help your business.