What will the effect of Brexit be on the hospitality industry?
The past week or so has seen seismic changes in the UK. Following June 23 where a majority of those voting decided they wanted to leave the European Union, the nation awaits just what will happen next. At the same time, the nation's two major political parties, the Conservative Party and the Labour are in turmoil, tearing each other apart.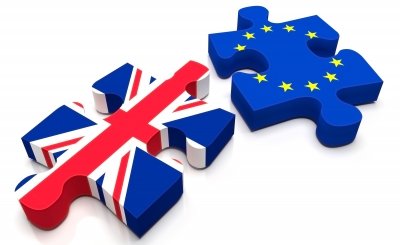 But what will the Brexit vote mean for the hospitality industry?
The answer? Nobody knows at this point in time. As we write, Article 50, which is needed for the two year exit of the EU to begin has not yet been actioned and doesn't look like being actioned until at least September/October when a new Conservative Party leader (and thus Prime Minister) is elected. However, we've taken some of the most common questions and tried to answer them the best we can.
Can I no longer come to the UK to work from another EU country?
Yes you can. At the moment, and for two years from the start of Article 50 that starts the exiting of the UK from the EU, the UK remains a full member of the EU so for now, nothing has changed.
What happens when the UK leaves the EU? Will we still be able to come and work in the UK?
Yes, although the process many change and there is the possibility of limited numbers. However, the UK exiting the EU political union but remaining in the free trade area remains a strong possibility, and that comes with the proviso of free movement of people, which would mean things would remain as they are now largely. Many industries such as hospitality are heavily reliant on workers from the EU and elsewhere so even if the UK left the EU completely, there would almost certainly be deals put in place to ensure that these industries have access to enough quality staff from the continent.
Is there enough UK based staff to fill the jobs currently done by people from the EU?
Some people look at unemployment statistics and immediately think that any shortfall as a result of people fromt the EU not filling them could be filled from these people seeking work. However, this is a flawed logic. Hospitality and catering roles are highly skilled and call for very specific skillsets. The UK is also suffering from a catering skills crisis and we as a country are not seeing enough youngsters coming into the catering colleges and into the industry itself.
When will we know more?
To paraphrase Donald Rumsfeld, currently we have more 'unknowns' than 'knowns'. There is a long road ahead and when and even if (if you believe some commentators) the UK leaves the EU is still open. However, we do know one thing…