Uncertainty Over a Potential Brexit Leads to an Increase in Temporary Vacancies
Here at West One over the last few years we have placed candidates in jobs at a variety of restaurants and hotels across London. Having such a good relationship with some of the finest establishments across the capital means that we really do have our finger on the pulse of the catering and hospitality trade in London.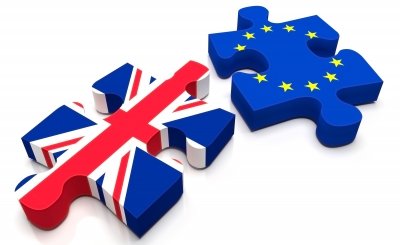 One of the big trends we've seen recently is the increase in the number of temporary opportunities in both hospitality and catering roles. It's a trend that has been recognised in the wider employment market according to the latest figures from the Recruitment and Employment Federation in association with Markitt. REC director of policy Tom Hadley said:
"While we expect jobs growth to continue overall, we are now seeing the effects of current uncertainty in the marketplace on UK employment'. Global economic headwinds plus uncertainty around a possible Brexit make it likely that slower growth in permanent hiring will remain over the next few months as employers take a wait-and-see approach. In contrast, temporary hiring is on the up as businesses seek to meet increasing demand while retaining the ability to react quickly to any threats that might be around the corner."
The Brexit effect
There is no doubt that the possibility of a Brexit is leading to more and more employers to exercise caution and play safe by initially hiring on a temporary basis until the question of Britain's place in Europe has been answered once and for all. However, candidates shouldn't take these latest figures as being too negative. The overall trend in the wider job market in the last few years has been an increase in the number of permanent vacancies. Whilst the latest figures suggest an increase in temporary employment, permanent vacancies overall are still on the increase, albeit at a slower pace. Therefore, the rise in both permanent and temporary vacancies overall is a boost to those looking for permanent work and those interested in temporary work to help boost their CV and add essential skills and experience.
The situation post referendum
What will the referendum bring? Will the UK vote to stay in Europe? Or will it vote to leave the EU? Whatever the result, there may be some effect on the industry, especially if a Brexit is voted for. This could obviously affect the recruitment of people from outside of the UK, currently a necessity due to the ongoing problem of not enough people entering the catering and hospitality industries. Whether there will special agreement s put into place who knows?
Regardless of the result, the London catering and hospitality industry will continue to evolve as it has done for hundreds of years to adapt to the changes of wider society.