Doing Lunch!
I am always one to rave about how great my job is, there isn't another industry that can give you the satisfaction that recruiting does. The feeling when you get to know your candidate and what they are after and match them to a client that you have also got to know is second to none as you know you have literally just changed someone's life……forever!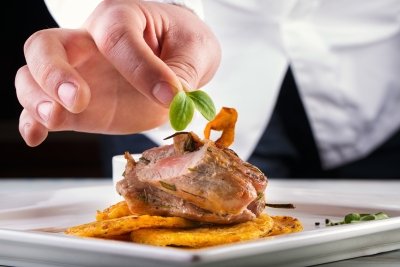 One of the other 'perks' of the job is that we genuinely do work with some of the best restaurants in London and once in a while we are privy to inside events/secret lunches, and it is with an air of mystery and an empty stomach that the West One team attended one of these hidden London Gem's on Friday.
Making our way to our location in East London we were greeted not only with a smile but the Executive chef of the group which, not that it was needed, made us feel even more welcome. As we were led to our table and presented the menu's more and more mystery was added as there was a film crew there too! The menu choices were seasonal and included Scallops, a Charcuterie board which included the most amazing rillettes and Steak tartare to start followed by choice of Monkfish, Duck or braised shoulder of Lamb! Decisions, Decisions………so we all ordered something different and shared them all (told you it was a tough life!). The Scallops and the Duck in my opinion stole the show and the food was almost out shined by the fabulous service that was professional, friendly and very unobtrusive……………..if this wasn't enough we all, with full stomachs, couldn't leave without squeezing in a pudding which again a choice of profiteroles, French region cheese plate and soufflé went above and beyond our expectations!
So, I hear you ask…..what was the reason, location and who was the fabulous Chef/Chefs that cooked for us? Well, that genuinely is a secret but watch this space and all will be revealed…..