Waiting Staff jobs in South West London - 1 job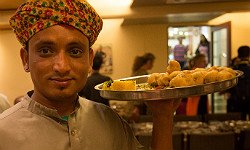 A Waiter and Waitress role includes in depth knowledge of the menu, greeting customers, taking customers' orders, offering menu suggestions, serving food and drinks to the tables, preparing the customers' bills, and collecting payment. The Waiter and Waitress also interacts with kitchen staff.
Waiter/waitress – Fulham – British Brasserie
Waiting Staff Jobs
|
Area:
South West London |
Salary:
£10 +
Job Spec: Waiter/Waitress - Sophisticated British Brasserie - Waiting staff - Fulham We are currently recruiting a fantastic, professional, and experienced Waiter/Waitress to join a fabul...