Sommelier jobs in West London - 1 job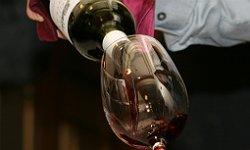 A Sommelier is a wine specialist and is responsible for all aspects of wine service in a restaurant. Depending on the level of experience, in more formal restaurants, there are different positions which may include: Head Sommelier, Assistant Head Sommelier, Senior Sommelier. A Sommelier's key responsibilities:
The sommelier oversees the restaurant's cellar: he chooses the wines, buys them from the winemakers and prepares a varied and original menu to accompany the kitchen of the establishment; he is also in charge of liqueurs and alcohols. He manages the cellar by ensuring the stocks and the good conservation of the bottles, he keeps abreast of the latest wines and constantly looking for quality wines...
Junior Sommelier – Notting Hill – £25K
Sommelier Jobs
|
Area:
West London |
Salary:
£20K - £25K
Job Spec: Junior Sommelier - Notting Hill - Up to £25,000 - Closed on Sunday and Monday Just few minutes from Notting Hill station this beautiful restaurant offering gourmet tasting and ...