Pub and Bars jobs in London - 2 jobs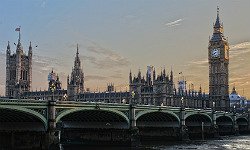 London is the bustling and buzzing capital of England and a go to destination for foodies so there are lots of catering jobs in London! London has everything a gastronomic person could want from Pop up street food to Michelin stared restaurants it's all here! Indeed currently, there are 70 Michelin starred restaurants in London - nine restaurants earning two stars and three earning the maximum three Michelin stars. Check out our latest catering jobs in London and do upload your catering CV as we are ALWAYS in need of talented catering job candidates.
Head Chef – Gastro Pub – Honor Oak – Great Opportunity
Pub and Bars Jobs
|
Area:
London |
Salary:
£40K+
Job Spec: Our client a successful and stylish Gastro Pub Group, located in Southeast London offers a great atmosphere, excellent food, with always something to suit all tastes, is now lookin...