Commis Chef jobs in London City - 1 job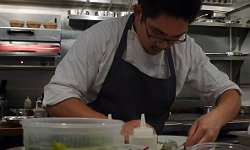 What is the role of a Commis Chef? A Commis Chef is a basic chef in larger kitchens who works under a Chef de Partie to learn the section's responsibilities and operation. This is usually a chef who has recently completed formal culinary training or is still undergoing training.
Commis Chef job Exclusive Private Members Club Green Park
Commis Chef Jobs
|
Area:
London City |
Salary:
£20K - £25K
Job Spec: Commis Chef job - Exclusive Private Members Club - Green Park Our client one of the most exclusive Private Members Club in London is currently looking for a Commis Chef and the ...