Catering Jobs in Buckinghamshire - 1 job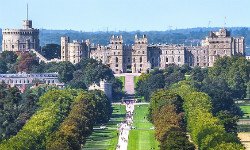 Considering a catering job in Buckinghamshire - Buckinghamshire, with its chocolate box villages, historic towns, quality attractions and stunning countryside and along with its cosy pubs this area is a great reflection of quintessential Britain. Buckinghamshire is a mix of recognisable favourites as well as some of the most beautiful Manor house Hotels and Golf clubs with great access to London into Paddington in @ an hour. Check out our current catering jobs in Buckinghamshire.
Chef de Partie 5* Hotel Slough
Catering Jobs
|
Area:
Buckinghamshire |
Salary:
£15K - £20K
Job Spec: Chef de Partie Larder - 5* Hotel - Slough (Buckinghamshire) We have a great opportunity for a passionate and hardworking Chef de Partie, who will join our client a 5* Hotel and ...