When considering a new job, consider more than just the salary
When you're looking for a new job, there are lots of different factors to consider. One of the most important of these is the salary. Like it or not, money is important to all of us and it is one of the primary factors people look at when looking at a new role. However, as important as money is, it shouldn't be the only factor to consider when looking for a new job.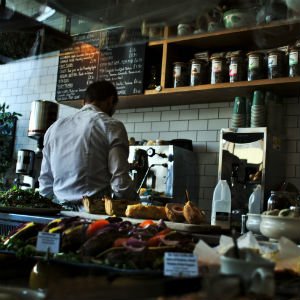 Who will you be working with, what can you learn from them?
Wherever you are in your career, it is important to think about who you will be working with. If you're looking to develop your career, working in a kitchen under a chef that has an outstanding reputation and is a leader in their field can give you and your career significant benefits. The better the people you work with, the more it pushes you to be better and this can only be a good thing for your career. It may pay less money than another job, but the fact that you will develop more as a chef and will almost certainly earn you more money in the long run.
Travel: Can you get there easily on-time every day?
Sometimes candidates are so keen on a particular role that they sometimes don't consider the more practical aspects such as travel. Travelling for 90 minutes each way on a combination of buses and tube may be OK in the short-term, but is it really practical long-term? How are you going to get there if there is a tube strike? Practical issues such like this may seem small and insignificant but they are crucial to the long term success of your role.
Look at the total package (tips, pension, other benefits)
It is important to look at the full package on offer when considering any job. So as well as salary, look at things like pension benefits. When you're eligible to be auto enrolled into a workplace pension, what is the employer's contribution? What is their policy on overtime? Will you be expected to work split shifts? Considering these factors and more is essential when choosing your new job.
Can you imagine yourself working there happily in 12 months?
If you've been for an interview at a restaurant or even better you've had a trial shift, you'll almost certainly got a 'feel' for the place, a gut reaction. Could you imagine yourself working there, day-in-day-out in 12 months time? If not, maybe it's not the job for you. When faced with a situation like this, talk to your recruitment consultant. The issue that is holding you back may be something that can be easily sorted and they may be able to put your mind at rest. If not, they'll be able to help you into another, more suitable establishment.