Use the winter months to help you 'spring' into your next role
It might be chilly outside but before you know it, spring will be here. Spring is a time of new beginnings, which means it's a great time to take that next step in your career. So why not get ahead of the game and start thinking about your career and how you want to develop it. If you want to develop as a chef and be the best you can be, you need to pay close attention to your career and ask yourself some searching questions: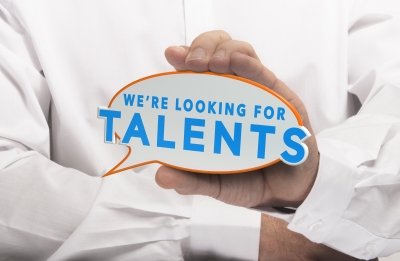 Where am I now?
Be honest with yourself. Are you where you expected to be in your career? If the answer is yes then that's fantastic, you've obviously been very proactive about your career, well done! If not, don't let it get you down, simply resolve to be more proactive from now and follow our advice, you'll soon be in a job that you're passionate about and really stretches and develops you.
Where do I want to be?
Once you've taken stock of where you are in your career. it's time to work out where you want to be. Unlike many other types of job, chefs (and front of house roles too) don't always have linear career paths within the same organisation, but that's the wonderful thing about the industry, it is just so diverse! Maybe you want a career cooking a certain type of cuisine, a job where you're working with a Michelin starred chef or even eventually having your own restaurant. Whatever your ambition, recognise it and be proud of it. London has the most exciting and diverse restaurant scene in the world, which means with a bit of expert guidance, your career goals are achievable.
How am I going to get there?
Sadly, there is no easy way to getting where you want to be as a chef, it takes commitment and hard work. You may feel that you still have more to get out of your current role and still have lots of opportunities to develop and if that's the case, great. But you may not feel like that and the fact is you almost certainly will eventually. To be the best chef you can be, you need to work under different chefs, experience how different people run a kitchen and continually learn and develop new skills.
Who can help me get there?
Yourself! But utilising a good recruitment agency is the savvy thing to do and will make your career path clearer and easier. It's great to have an outsider's view of your career, especially when they're a catering and hospitality recruitment expert.
Here at West One, our recruitment consultants are dealing with restaurants across London, all day and every day, which means we have our ear to the ground. We'll discuss with you where you want your career to be come up with a clear plan of how we're going to help get you there. The great thing about utilizing a recruitment agency like West One is that just by registering with us, you're putting yourself in contention for some of the best chef jobs in London. With many of these top jobs being filled within a matter of a day or so, it gives you the best possible chance of securing one of them.
You could be working towards your dream job before you know it.