Looking For a Job? How to Make the Most of Your Recruitment Agency
If you're looking for a new job as a Chef or another hospitality role, then you may think that by simply registering with an agency you are doing enough to ensure that you will eventually be offered work. It may be enough but the most successful candidates are those that are the most professional and proactive, and understand how to make the most of their recruitment agency.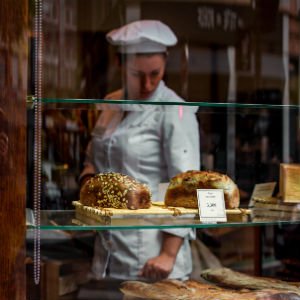 Here are some tips below to ensure you do too.
Understand that they are there to work in partnership with you
Recruitment agencies are there to match high quality candidates with quality places of employment that have suitable roles. They are there to find you a job that matches your needs, skills, qualifications and experience They want you succeed in your new role so be as cooperative as you can. The more you work in partnership with your consultant, the more likely that they'll be able to source you that dream new role.
Think recruitment consultants simply put you forward for any job they've got regardless of whether it is what you want? Think again. This may be a practice of more rogue recruitment agencies, but all good recruitment agencies such as ourselves who are members of the Recruitment and Employment Confederation and the Institute of Recruiters do not do this. We only put our candidates forward for suitable jobs, it's how we've grown to become one of London's leading catering and recruitment agencies. Many of our candidates have moved on in their careers and so impressed with how we dealt with them, they are now clients of ours, using our team to recruit for their new restaurants.
Make it easy for them
The easier you make it for your recruitment consultant, the better. Catering and hospitality recruitment is fast moving, so ensure your CV is up-to-date and in Word format. Ensure they have all the information and documentation that they need (ID, visas etc) and be contactable at all times. Sometimes jobs can be filled within hours, so your consultant needs to be able to get in touch with you immediately or you could find yourself missing out on opportunities.
Can't make your interview? Call your consultant immediately!
Being professional is crucial in ensuring you get that dream job. That means if for example you can't make your interview, you need to let your consultant know immediately. Don't think that you can just not turn up and you'll be offered something else at a later date. The fact is, agencies are judged by the quality and reliability of their candidates and if a recruiter cannot trust you, they won't put you forward for jobs however good your CV is.
Give your consultant feedback
Been for an interview or a trial shift? Whether you got the job or not, it's good practice to give your recruiter as much feedback as possible about the process and what went well and what didn't. They may be able to advise you as to where you went wrong if you weren't successful and it may give them further insight into what sort of roles that they have that may be suitable for you. Like any relationship, it's all about give and take. The more you give to each other, the more productive the relationship.