How to Make Yourself Stand Out as a Candidate
Here at West One, we work with some of the best venues in London, from Michelin Star restaurants to 5* hotels. We also work with some of the most innovative and exciting venues too, from funky pop-ups across the capital to some of the trendiest boutique hotels in the world. Because of this we tend to attract a very high class of candidate, ones with not just exceptional skills, talent and qualifications, but most importantly ones with the drive, ambition and the determination to do well and succeed.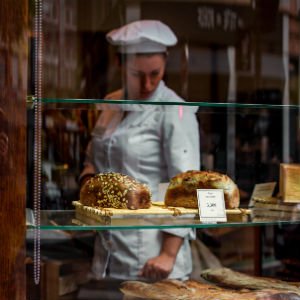 If you're a candidate and maybe you've not been getting the interviews that you think you deserve or never quite secure that job offer, you may be wondering what you're doing wrong. Often, it is nothing to do with you drive, determination talent or skills it comes down to one simple thing. You're not presenting yourself well to potential employers. This could be in a variety of ways but the fact is that you can be the world's most perfect candidate but if you don't communicate this correctly then you're never going to get anywhere. Here's some advice on what you should be doing.
Be passionate, focus on accomplishments and give examples
In an interview with a recruiter or a hiring restaurant or hotel, come across that you actually WANT the job. You'll be surprised at how many people say they really want a particular role but their body language portrays the exact opposite. So be passionate and focus on what you've achieved in your previous roles and talk in detail about your accomplishments and how you work in the kitchen/hotel.
Be contactable as much as possible to your recruiter
This may sound obvious but it's a pet hate for recruiters and it's when candidates aren't contactable. We understand that if you're working a busy shift you won't be using your phone but whilst on your break, please check it and call your recruiter back if they've called you. Catering recruitment can be fast paced and the fact is you are going to miss out on vital interviews if you're not contactable.
Be as flexible as possible for interview days and times
You'll also miss out on interview times if you're not as flexible as you can be regarding interview days and times. If you really want a particular role at a particular restaurant, do everything you can to make sure you can make the interview. Otherwise, it may look like you're not that keen on the role.
Be sure you actually want another job
Ask yourself. Do you really want to leave your current role? Because if you don't, you're just wasting everyone's time (including your own) if you going through the whole process only to not turn up to an interview. Be clear in your own mind about what you want and where you want to work and your job search will then be made much easier.