From Catering to Recruitment: Are You Up to the Challenge?
We pride ourselves here at West One on the fact that all of our recruitment consultants, as well as being experienced and capable recruiters, have experience of working in the catering and hospitality industry. It's one of the reasons why we've consistently been one of the leading hospitality recruitment agencies in London.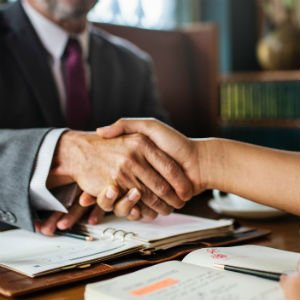 We're always on the lookout for good candidates who are looking to make the move from catering and hospitality but many of those who do come to us don't quite appreciate the challenge that is recruitment. Therefore, we've come up with some of the key issues that are important when thinking about a career in recruitment.
Think it is Monday to Friday? 9 to 5? Think again…
Some candidates fancy a change from catering and hospitality to recruitment because the hours appear to be much more regular and much more sociable. Although our office may have regular opening hours, that's only part of the story. Because we work with hotels and restaurants that open long hours, sometimes we're called upon at all times of the day and our dedicated consultants are on-call to help all their clients. Whilst you may work long hours in the kitchen or in a restaurant, at least at the end of the shift you can turn off until you're back at work again. Recruitment consultants however can never really switch off because they can be called upon at all times of day and night.
It's a sales job
Many people attempt a career in recruitment without understanding what it truly is. They think it is simply about placing people into suitable jobs and sitting back and watching the money roll in. Sadly, that's not an accurate picture. Recruitment agencies need clients and that means getting on the phone selling the business. Recruitment is one of the toughest businesses and you'll be up against tough targets to bring new business in. And you've got to do all of this whilst giving your current clients and your candidates an outstanding level of service.
It has to be a job you want to do
There is absolutely no point in attempting a career in recruitment if you don't 100% want one and are passionate about it. The long hours and tough targets will soon see you demoralized and wanting out. Many people can't handle the other pressures that recruitment can pose. People who like to have complete control over their own work can often fail to mentally cope with the unique pressures of the recruitment industry. Unlike a Commis Chef for example who can ensure every bit of food that comes off their station is perfect, the reality is that in recruitment you simply can't do this. Recruitment is a people business and despite in depth background checks, referencing and interviewing, occasionally even the best candidate will let you down and not turn up for interview. This can be tough to take and demoralising, especially when it happens with a client you've fought hard to win.